Both before and after we moved to the new version of the forum software, I have not had any issues with Firefox and the forum remembering my credentials and I never have to log in to the forum - even after not being connected for a week or rebooting or anything. Until now...
I have just moved to a new laptop for work. Now the forum is asking me to log in as little as 2 hours after I last used it. I don't have to log in within a session so it appears to be some kind of timing thing. It is obvious that it is some setting on the new laptop, probably in Firefox, but I have no idea where to look.
The Privacy settings look correct: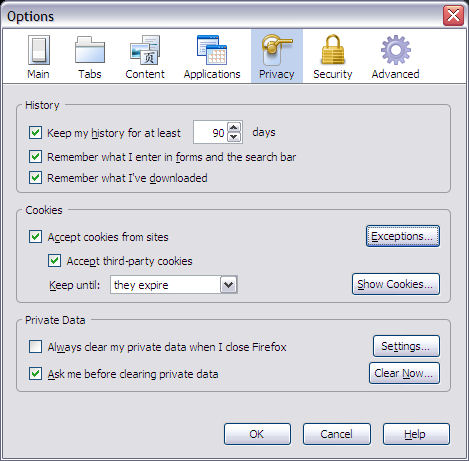 and I can see cookies from both dslrusers.com and dslrusers.net
Anyone with any ideas?